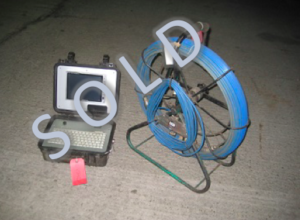 SOLD
These R250 Push Rod cameras were supplied by us to their previous owners, who have taken great care of them. They have been fully serviced, refurbished and tested, and will continue to provide excellent service. These come complete with a battery operated control unit with charger, keyboard, 60 metre Rod on reel, self levelling colour camera.
£2,995.00 plus VAT (if applicable)
6 UNITS AVAILABLE NOW!!!